Saudi Arabia continues cultural renaissance drive with light and art festival amid pandemic
---
Despite the pandemic, Saudi Arabia kept up the pace to develop its cultural scene with its first-ever light and art festival.
The Kingdom's Vision 2030, that Crown Prince Muhammad bin Salman launched in 2016 to move the eocnomy away from its heavy reliance on hydrocarbons, demanded the Kingdom increase both the quality and quantity of its cultural activity.
Two years later, the Ministry of Culture was created and in 2019 it released its vision document that set out three objectives: the promotion of culture as a way of life, enabling culture to contribute to economic growth, and the creation of opportunities for global cultural exchange.
The new festival, Noor Riyadh, is a product of these developments. It is organised by Riyadh Art, one of the four projects by the government authority the Royal Commission for Riyadh City that was set up in 2019.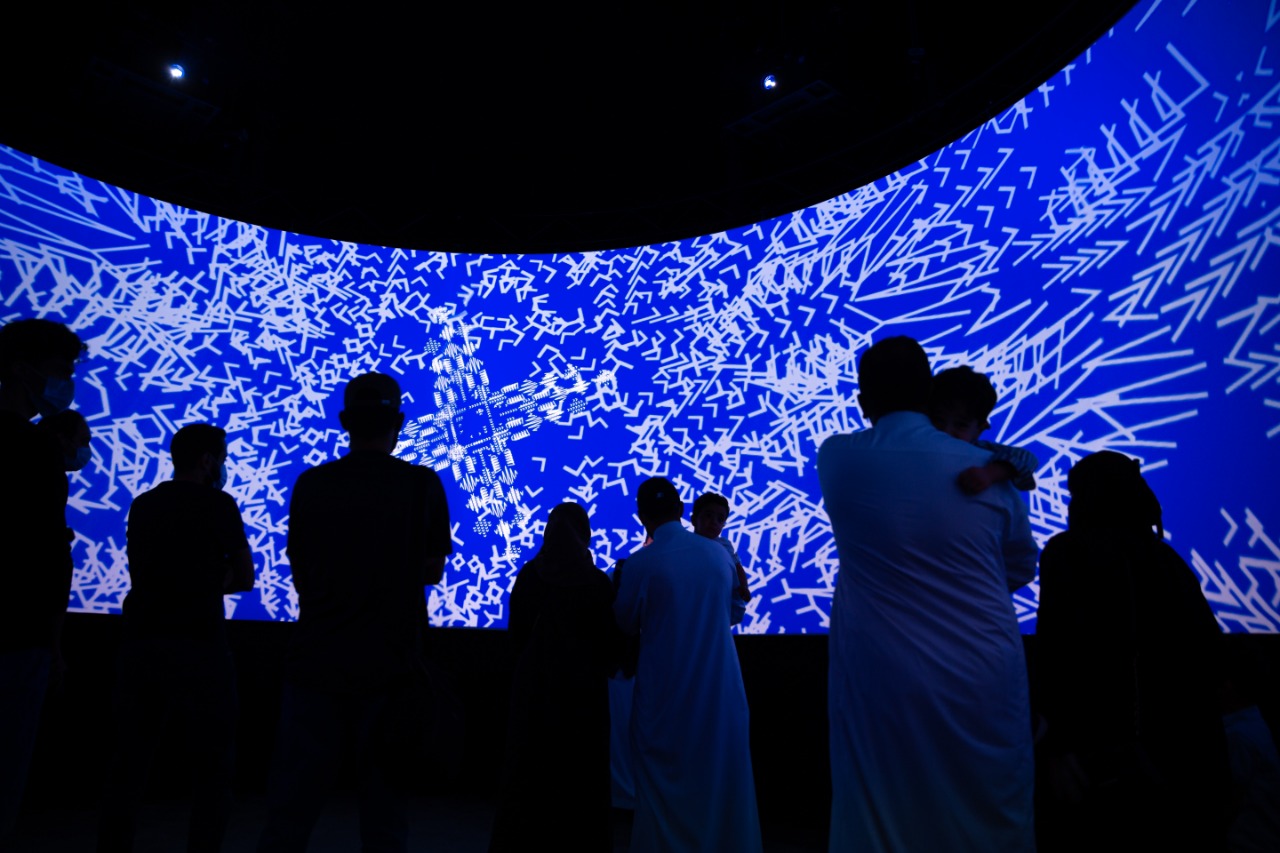 Photo: Lulwah Al Homoud, The Infinite Blue, 2021 Video installation Courtesy Lulwah Al Homoud Foundation. Photo © Riyadh Art
As a "grand project", Riyadh Art is tasked to transform the city into an open gallery for local and international art. It has 10 new programmes to meet this remit, which include more than 1,000 pieces of public art to turn the city into a gallery.
Noor Riyadh is one of those new programmes. The festival, that opened March 18, includes works by more than 60 artists from more than 20 countries, as well as over 270 activities such as talks, walks, workshops, family activities, film screenings and music, according to a statement from Noor Riyadh earlier this month.
33 of those works are installations of light art, including sculptures, projections, and interactive shows.
These are accompanied by a retrospective exhibition of lightworks, "Light Upon Light: Light Art since the 1960s", by 30 artists.
33 of the festival's works were by local artists, according to state news agency SPA citing the curator Dr. Iman Al-Jabreen.
Most of the festival events are free while tickets for workshops and walks are going for 50 riyals ($13), underlining the aim of making arts and culture accessible to the general public.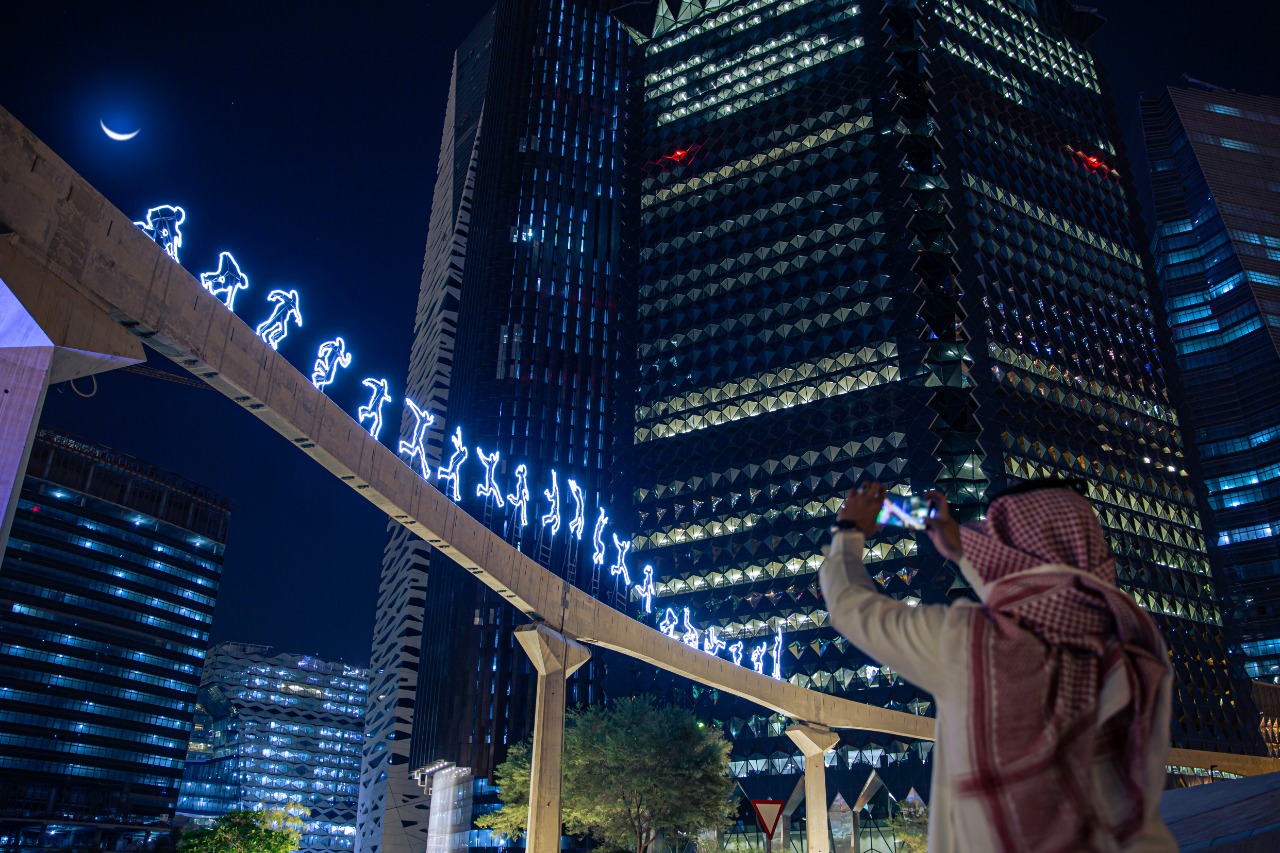 Photo: Angelo Bonello Run Beyond, 2015 Iron and LED lights 5300 cm Courtesy the artist and Light Art Collection. Photo © Riyadh Art
The investment by the Saudi government for the country's cultural renaissance has not been disclosed but it is no doubt substantial considering the extent and depth of government agencies and funding poured into all-new initiatives such as Noor Riyadh.
The aim is for the local art and culture sector to contribute around 4.6 billion riyals annually ($1.2 billion) to the country's GDP.
As part of continuing efforts, Saudi Arabia's first art biennale is scheduled to open in the autumn this year. The Ad-Diriyah Biennale was commissioned by the Saudi Ministry of Culture and organised by the Thunaiyat Ad-Diriyah Foundation.
© SalaamGateway.com 2021 All Rights Reserved
---