Emirates Islamic only UAE Shariah-compliant bank to post loss in 2020
---
The COVID-19 pandemic in 2020 hit the Islamic banks in the UAE hard.
While all five standalone Shariah-compliant banks posted drops in profit year-on-year, Emirates Islamic was the only one to post a loss.
All the banks were hit by much higher impairment losses:
Emirates Islamic 207.88% increase to 1.49 bln dirhams
Dubai Islamic Bank 158% increase to 4.55 bln dirhams
Abu Dhabi Islamic Bank 99.7% increase to 1.3 bln dirhams
On their balance sheets, Ajman was the only bank to post a drop in assets.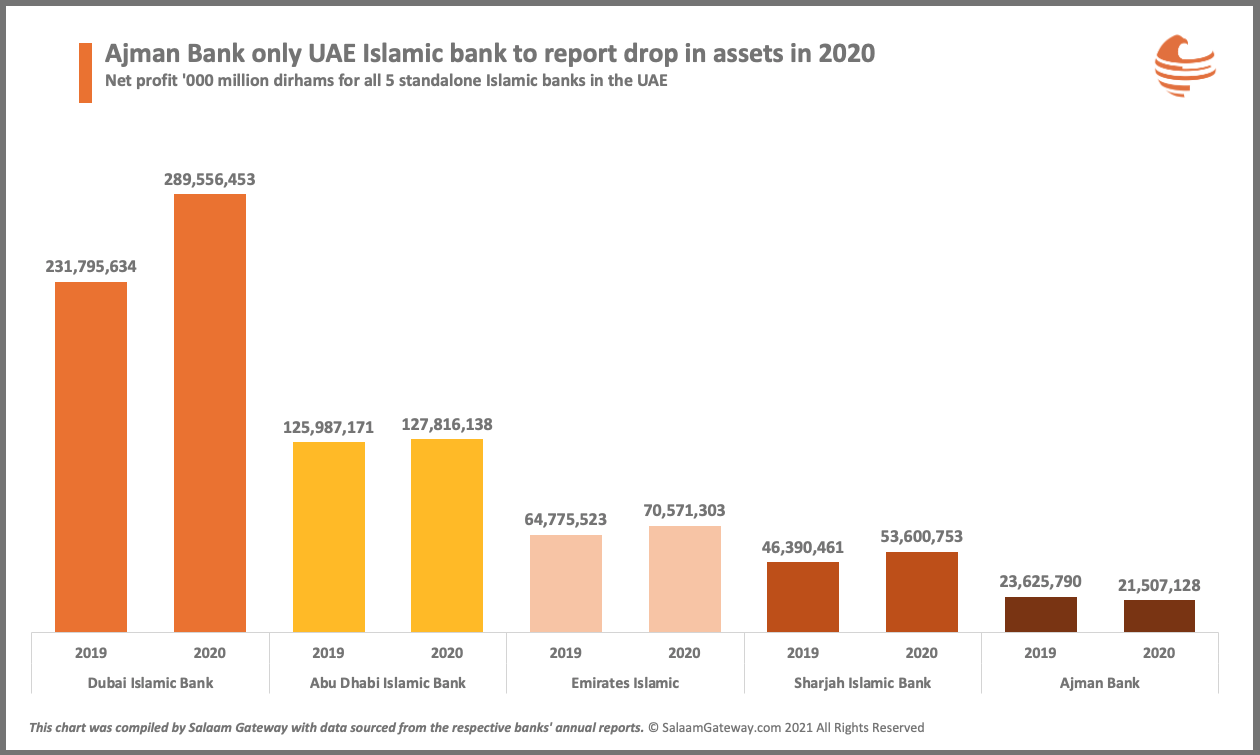 ECONOMIC RECOVERY
All five banks cited the pandemic impact on domestic economic activity as the main contributing factor hitting their bottom lines.
The UAE's GDP contracted an estimated 6.3% in 2020 but the World Bank forecasts that the country will see a 1% growth this year before it jumps to a 2.4% rise in 2022.
The economic recovery in 2021 will depend to some extent on the rollout and implementation of COVID-19 vaccines that will give the UAE population more assurance for their health and safety, and increase economic activity.
UAE's upswing will also depend on external factors as the recovery of other countries and regions will have a direct bearing on its key sectors, including tourism. In this regard, all eyes are on Dubai's Expo 2020 that was pushed to October this year.
Early this month Helal Al Marri, the director general of Dubai's Department of Tourism Commerce Marketing said the emirate is looking forward to "welcome the world".
© SalaamGateway.com 2021 All Rights Reserved
---